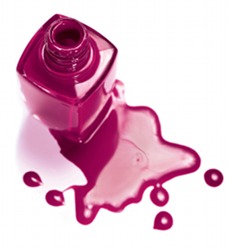 Our Latest News
AVAILABLE NOW! Corrective Toenail Restoration! We are excited to announce that we have just received certification and are pleased to be offering this advanced technique using an anti-mykotic resin specifically designed to cosmetically enhance damaged toenails. This is not a treatment for onychomycosis (fungal infection). Clients can confidently wear open-toed shoes again without fear of embarrassment as nails will look completely natural. Service can be booked with or without a pedicure. Please see Services page for pricing and Gallery for pictures.
July 2016
Nail Trends
Nail shapes have evolved from the squared-off edge. On trend and flattering to hands everywhere are the soft almond or more rounded square. Dare to be edgy with the pointed almond. Currently, many clients are enjoying the subtle palette of pastels and barely-there shades. You have options, and I can deliver!
The demand for Shellac will continue to increase as many clients enjoy 2 to 3 weeks' wear with no chips, smudges or dents. Your nails will be perfectly dry at the end of your appointment.
Laura has been in the business of nails since 2003, always learning about nail techniques and new products. In addition to her salon, she represents CND as an Education Ambassador. She specializes in gel nails and gel polish with an emphasis on nail styles for the conservative to the most daring client!
Her business focuses on all aspects of nail care and enhancement services for clients as well as providing education and mentoring to new or experienced nail technicians. Occasionally Laura will enter the competition arena, as she did for the 2010 Contessa awards where she was a finalist in the Nail Art Technician category. She also regularly appears in trade magazines and has contributed editorial work. Laura continues to embrace new technology, trends and services, and feels the future is looking very bright for the nail care industry.
read more
Coloured gel marble nails
Gel with coloured pigments enhanced by nail art
Minxlusion Silver Holographic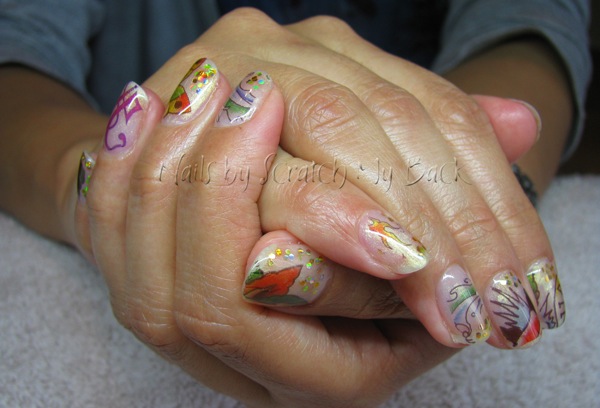 Gel nails with Ed Hardy tattoos
Gel nails with pigments, glitter, mylar and hand-drawn nail art
Gelish soak-off gel polish manicure for natural nails
Pretty Gel Pink & White nails
Gel nails with black pigment embedded with mylar diamonds
Gel nails and pedicure with Ed Hardy tattoos and gems
Gel nails with blue pigment and Ed Hardy tattoos
Gel nails with pigments, glitters and hand-painted nail art
Gel nails with Ed Hardy tattoos and gems
Gel with blue glitter fade
Minx Polka Dots natural nail manicure
Minx Silver Lightning Chrome natural nail manicure
Minx Zebra print manicure and pedicure