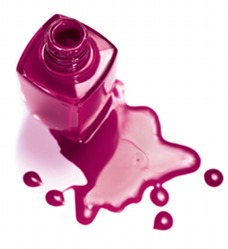 Our Latest News
Covid-19 Update: Effective December 26, 2020 the studio is once again closed for 28 days.
Covid-19 Update: Effective June 23, 2020 the studio is once again open. All Covid-19 protocols are in place to ensure our mutual health and safety. Every client must wear a mask for their entire visit to the studio and answer health-screening questions at each appointment.
I am unable to accept new ongoing nail clients at this time due to Covid-19. If you would like to be placed on a wait-list for a new client opportunity please visit my Contact page to send me a message letting me know what type of service you're looking for. I hope to be able to welcome you soon!
I am still accepting occasional Corrective Toenail clients. Please email the studio for consultation.
Warm Regards,
Laura
December, 2020
Nail Trends
Artificial Nail shapes have evolved from the squared-off edge, to the soft almond or more rounded square. Dare to be edgy with the pointed almond, coffin or ballerina. Nail styles range from fresh neutrals to spectacular nails embellished with genuine Swarovski crystals, and everything in between!
CND Shellac Gel Polish offers beautiful rich colour in over 130 shades, suitable for healthy natural nails. Spring 2020 launches a new CND Shellac Base Coat that provides 3 weeks' wear, with the same easy removal and No Nail Damage.
Laura has been in the business of nails since 2003, always learning about nail techniques and new products. In addition to her salon business, she has represented CND as an Education Ambassador since 2003 and in 2019 she became a CND Reach Coach and Mentor for Canada.
Specializing in natural nail care as well as nail enhancements, Laura focuses on enhancing her clients' own natural beauty. With over 200 shades from delicate neutrals to wild summer brights, she has a shade for everyone. If you can't choose, rest assurend her trained eye will make the perfect choice for you. Many nail art extras, including genuine Swarovski crystals, allow Laura to create wearable art on your fingertips. Check out the Services page for all the options available.
Laura is also a specialist in cosmetic toenail enhancements, which are created with a special light-cured gel product meant for toenails (the same product used in podiatry but applied by Laura with attention to detail and esthetics). These toenails are long-lasting and can be polished so that they look completely natural.
In addition to her in-studio clients and education, Laura has ventured into the nail competition arena. She was a finalist in the 2010 Contessa awards, Nail Art Technician category. She also placed 2nd in the Gel Polish Category in the first theCNTC Nail Competition in London Ontario in 2016. She is a respected contributor to trade magazines such as Nails, Nailpro and Salon, having her nail skills and expert advice featured in editorial work. Laura continues to embrace new technology, trends and services, and feels the future is looking very bright for the nail care industry.
read more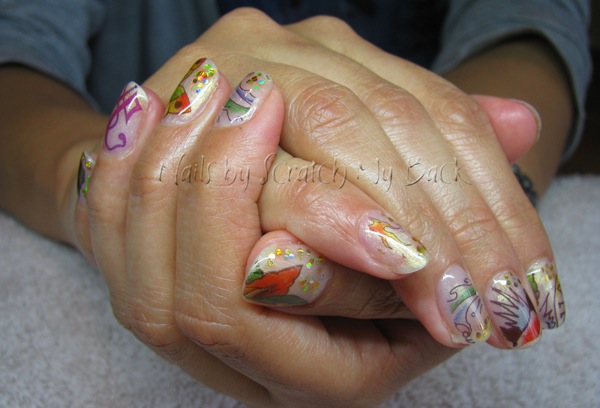 Gel nails with Ed Hardy tattoos
Sparkle and Shine
Gel nails embedded with glitter and purple dried flowers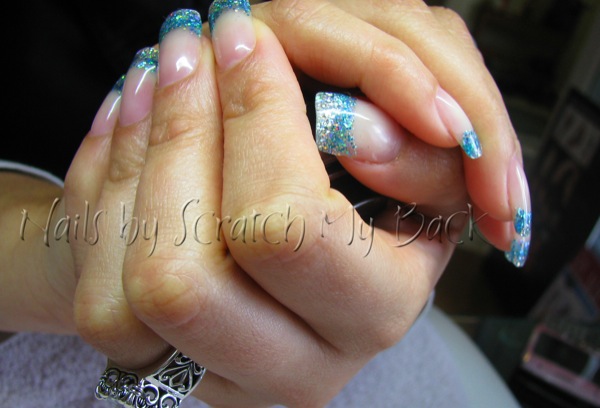 Gel nails with blue glitter sparkles on free edge
Pink & White gel nails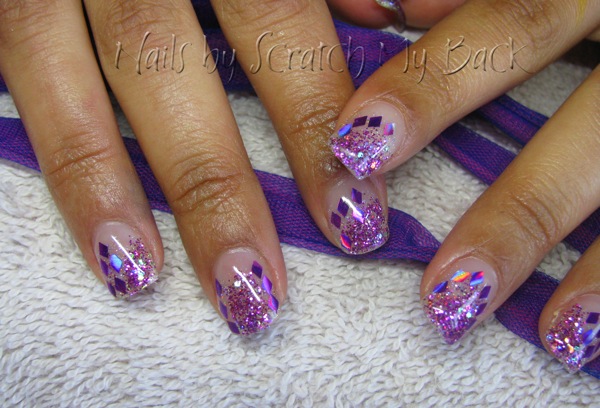 Gel nails with purple glitter and mylar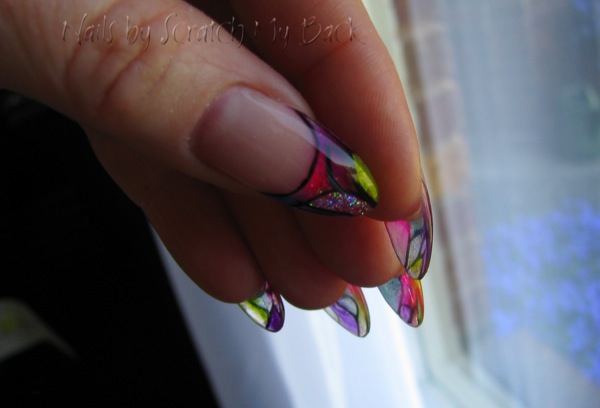 Gel nails done in 'Stained Glass' effect with coloured pigments
Gel polish manicure and pedicure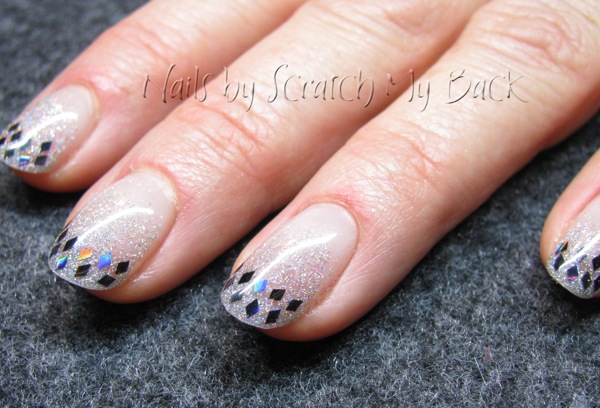 Gel glitter fade with mylar black diamonds embedded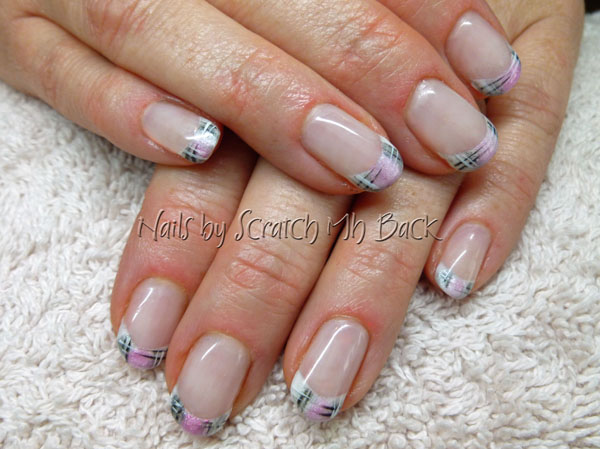 Gel nails overlay with hand painted Burberry nail art design.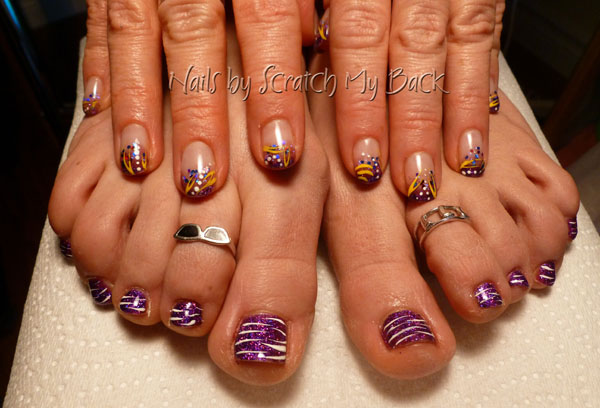 Gel nails and Rockstar toes with hand painted nail art on both.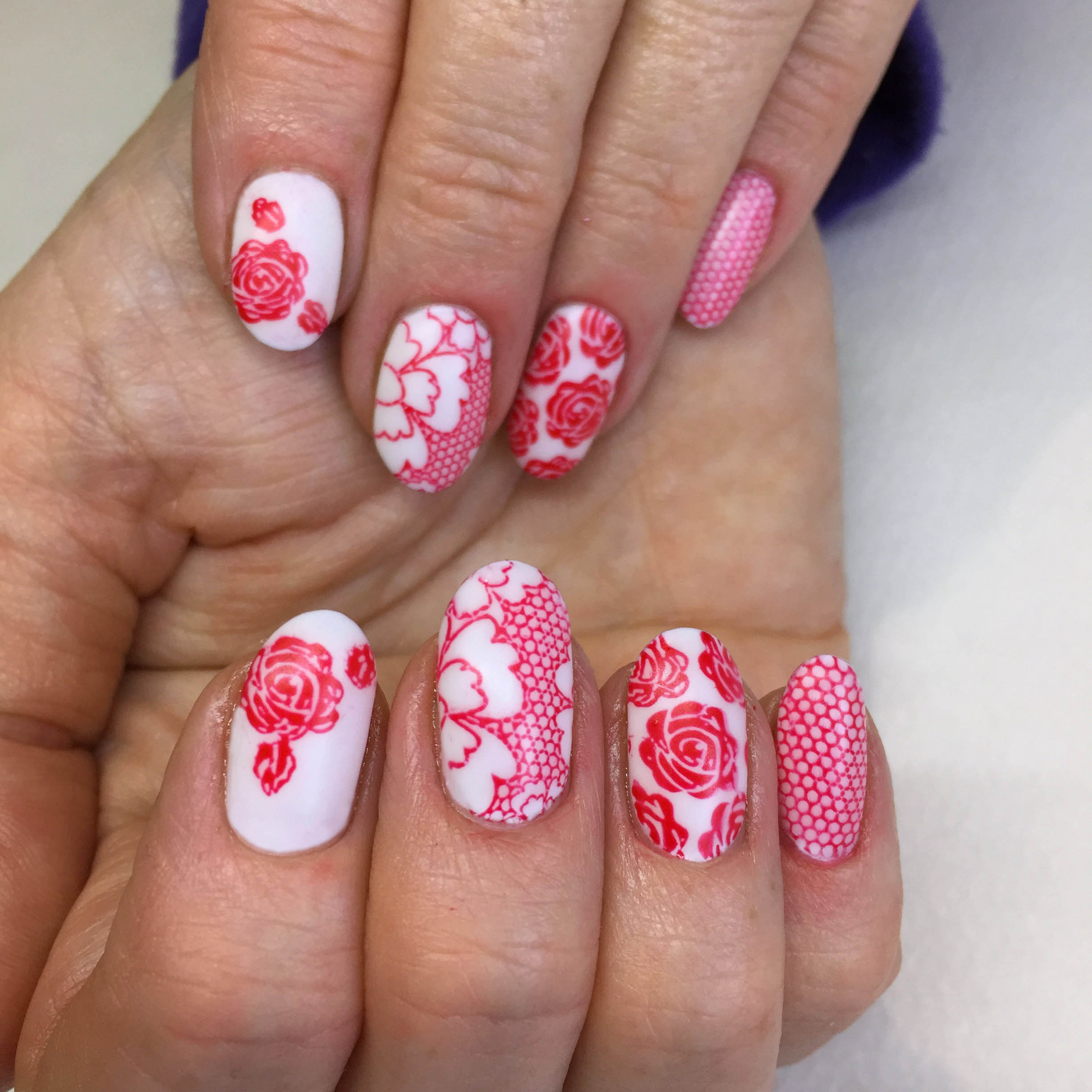 Matte Roses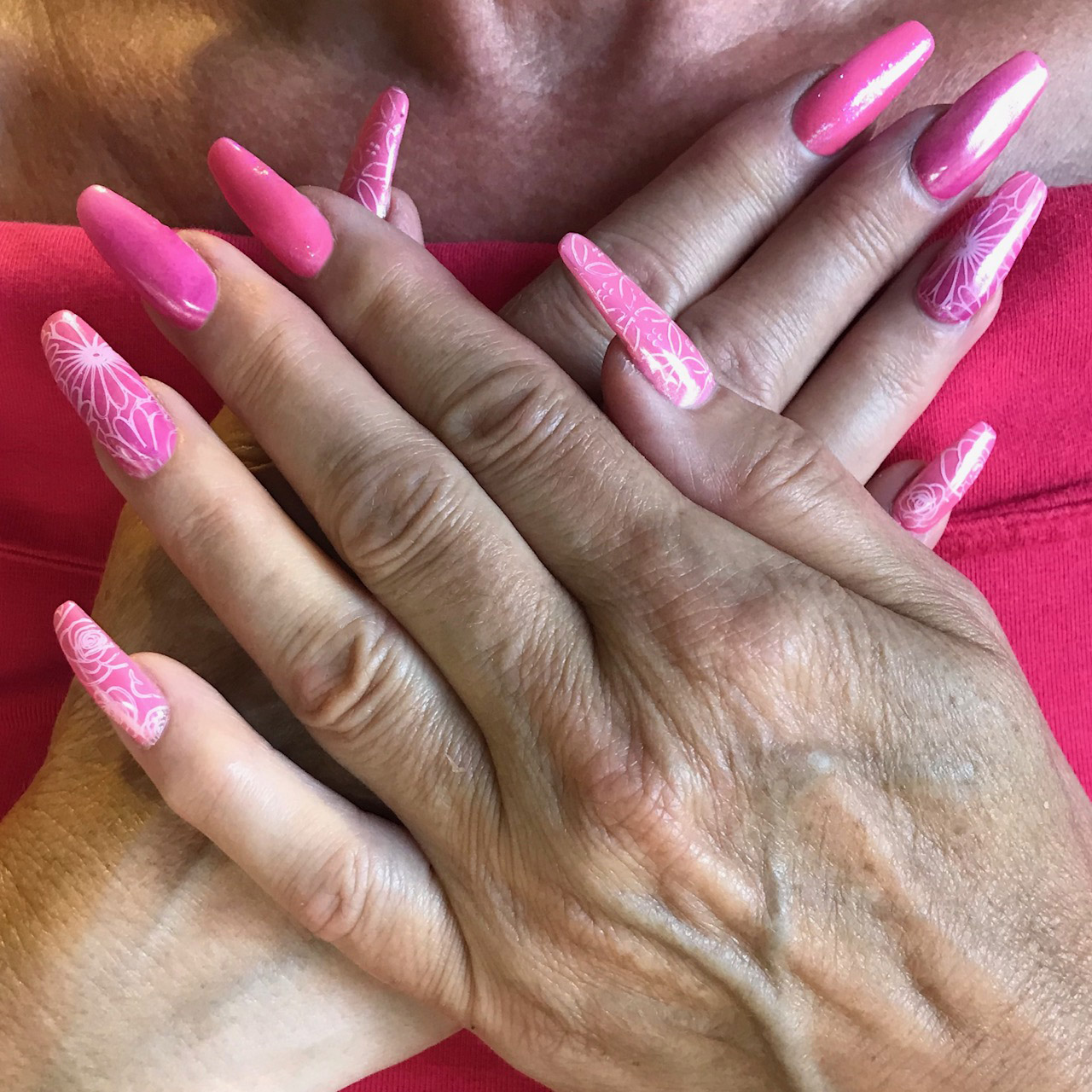 Pretty in Pink
Festive Blues
Winter Socks
Toenail Reconstruction, Before (August 2019)