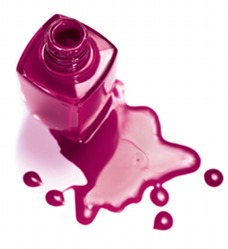 Our Latest News
Please Note: Online booking has been disabled until further notice.
Covid-19 Update: Please note that masks are required to be worn during all appointments in the studio until further notice. Proof of vaccination is not necessary.
New clients interested in an appointment may now visit my Contact page and email the studio, letting me know what service you'd be looking for. I will be slowly accepting new clients. Please understand this is a home-based business, and that if you are unwell for any reason (cold, flu, Covid, etc) you must cancel and/or reschedule your appointment. This is because a family member is a caregiver to an immune-compromised relative. Only one client at a time may be accommodated.
Laura, September 2022
Nail Trends
The always-classic CND Shellac gel polish manicure on natural nails never disappoints when it comes to low maintenance and high shine. Nail extension services including acrylic, gel, and full-coverage nail tips are also available, in short, medium or long shapes such as coffin and almond. The latest nail art trends are interpreted using colour, glitter, stamping, foils, chrome, hand painted designs and more! Consultations include an analysis of your natural nails as well as your goals in growing or maintaining them, home care and maintenance appointments. Utmost care is taken to preserve the health of your own natural nails regardless of products used.
Laura has been a certified nail professional since 2003, always learning about nail techniques and new products. In addition to her salon business, she represented CND as an Education Ambassador from 2013 - 2021 and was a regular guest artist in Esthetic programs at Humber, George Brown and Loyalist Colleges during that time. In 2015 she won the Top Choice Award for Best Nail Salon in Durham Region. Laura was also a finalist in the 2009 Contessa Awards.
In the studio you will find a philosophy that begins with caring for your natural nails. Whether it's a service with CND Shellac Gel Polish over natural nails, or a nail enhancement to provide length and strength, the goal has remained the same. Products are carefully chosen to ensure client health, safety and satisfaction.
Her niche service creates nail enhancements that look and feel natural for nails that just do not grow on their own without a protective coating. Nail art that can be simple and understated, or incredibly detailed, but always unique. Her trained eye can recommend the perfect colour every time.
Laura is also a specialist in cosmetic corrective toenail enhancements, which are created with a special light-cured gel product meant for toenails (the same product used in podiatry but applied by Laura with attention to detail and esthetics). These toenails are long-lasting and can be shaped and polished so that they look completely natural. Click on Gallery to see before and after pictures of these reconstructions.
She is a respected contributor to trade magazines such as Nails, Nailpro and Salon, having her nail skills and expert advice featured in editorial articles. Laura continues to embrace new technology, trends and services, and feels the future is looking very bright for the nail care industry.
read more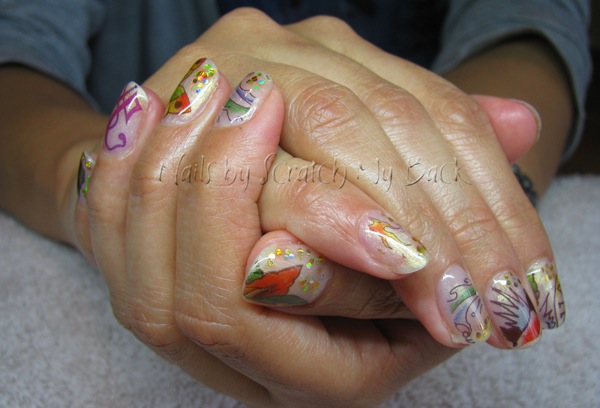 Gel nails decorated with temporary tattoos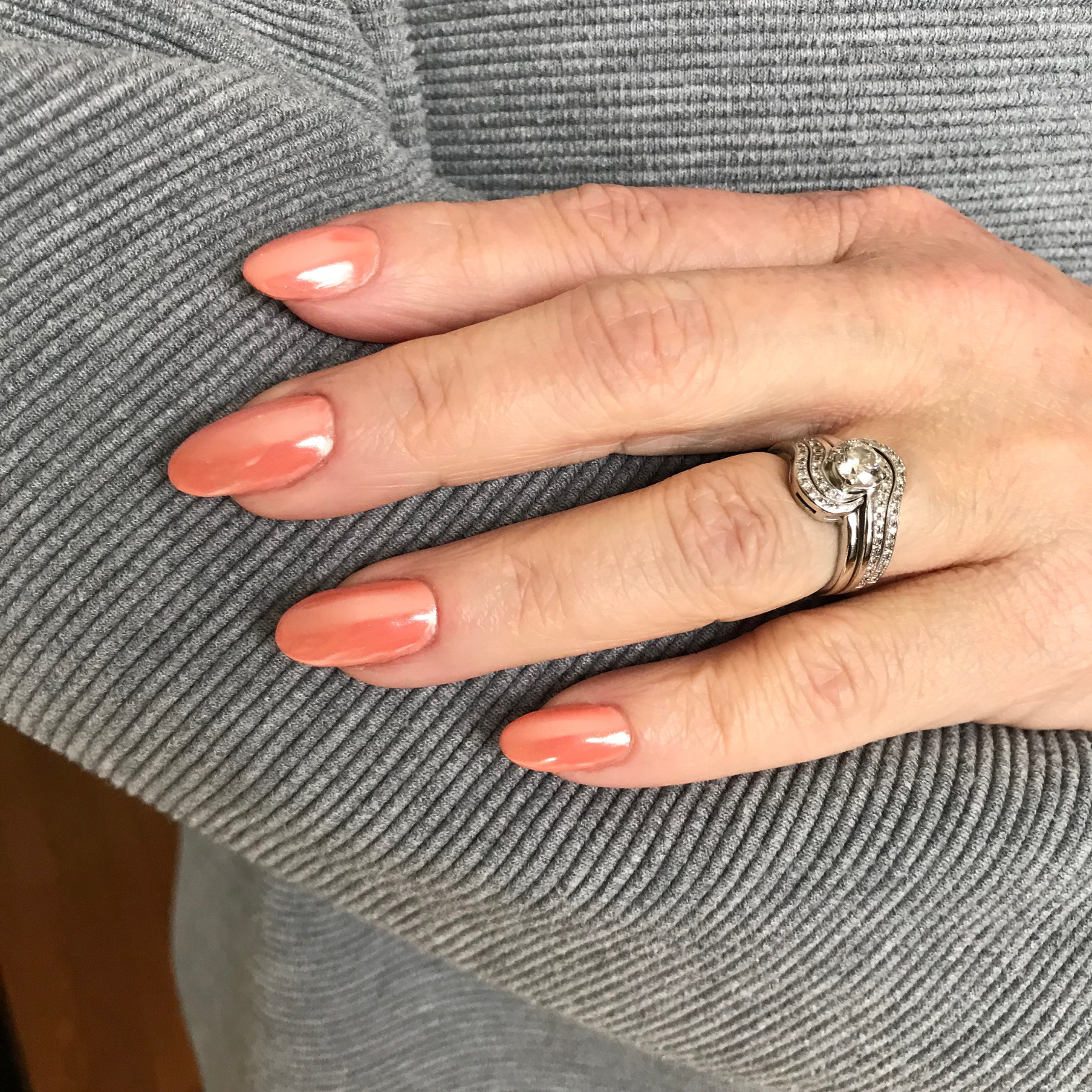 Chrome Nails
Sparkle and Shine
Gel nails embedded with glitter and purple dried flowers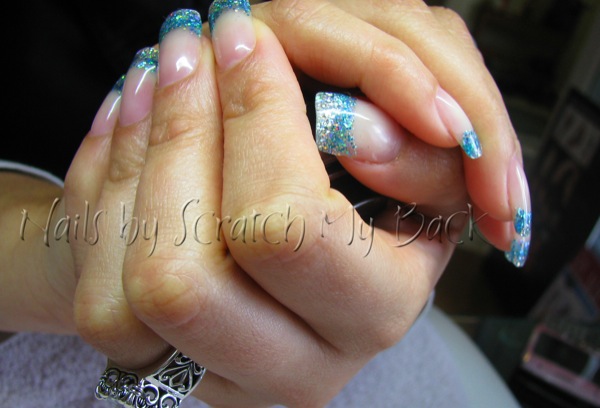 Gel nails with blue glitter sparkles on free edge
Summer Swirls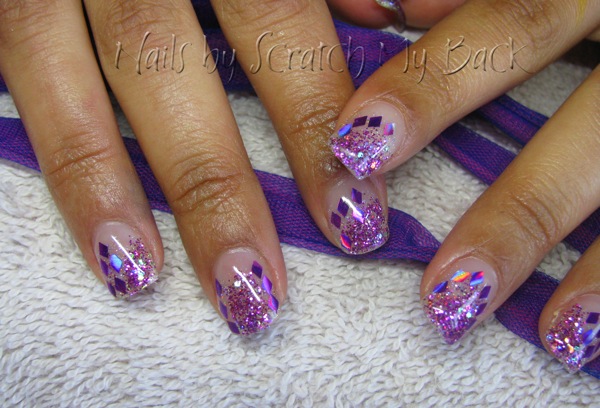 Gel nails with purple glitter and mylar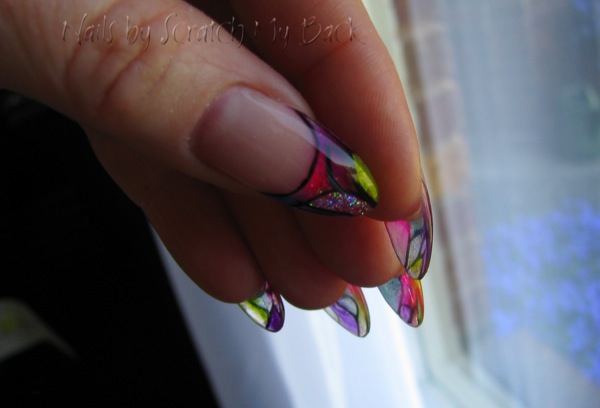 Gel nails done in 'Stained Glass' effect with coloured pigments
Gel polish manicure and pedicure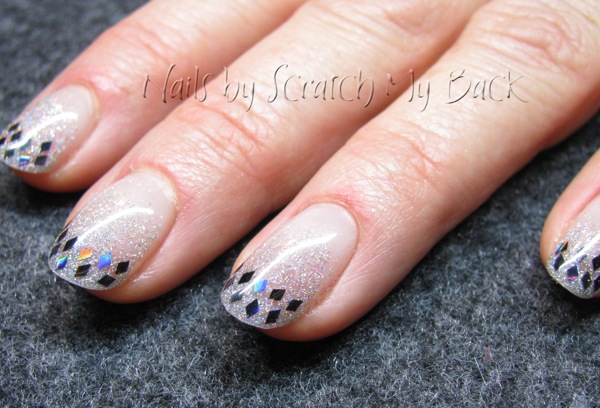 Gel glitter fade with mylar black diamonds embedded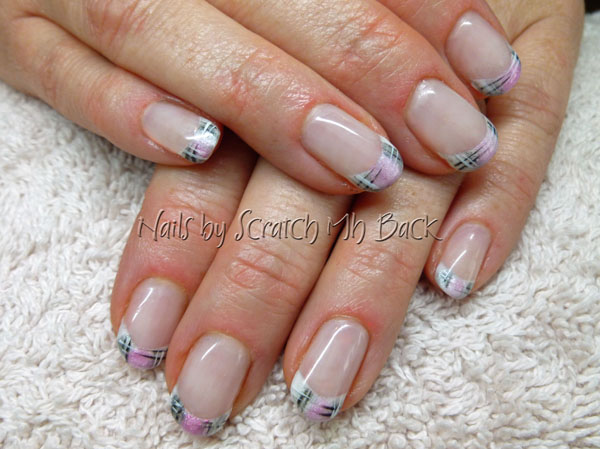 Gel nails overlay with hand painted Burberry nail art design.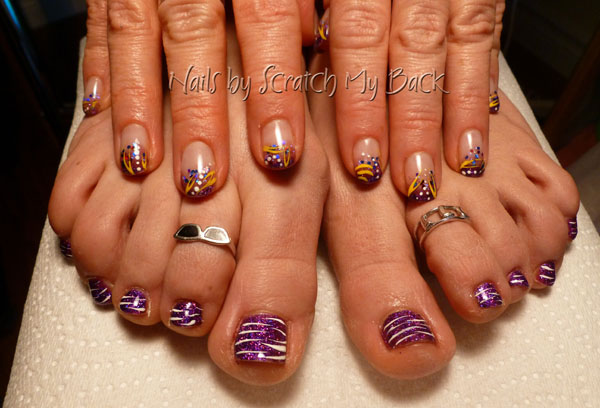 Gel nails and Rockstar toes with hand painted nail art on both.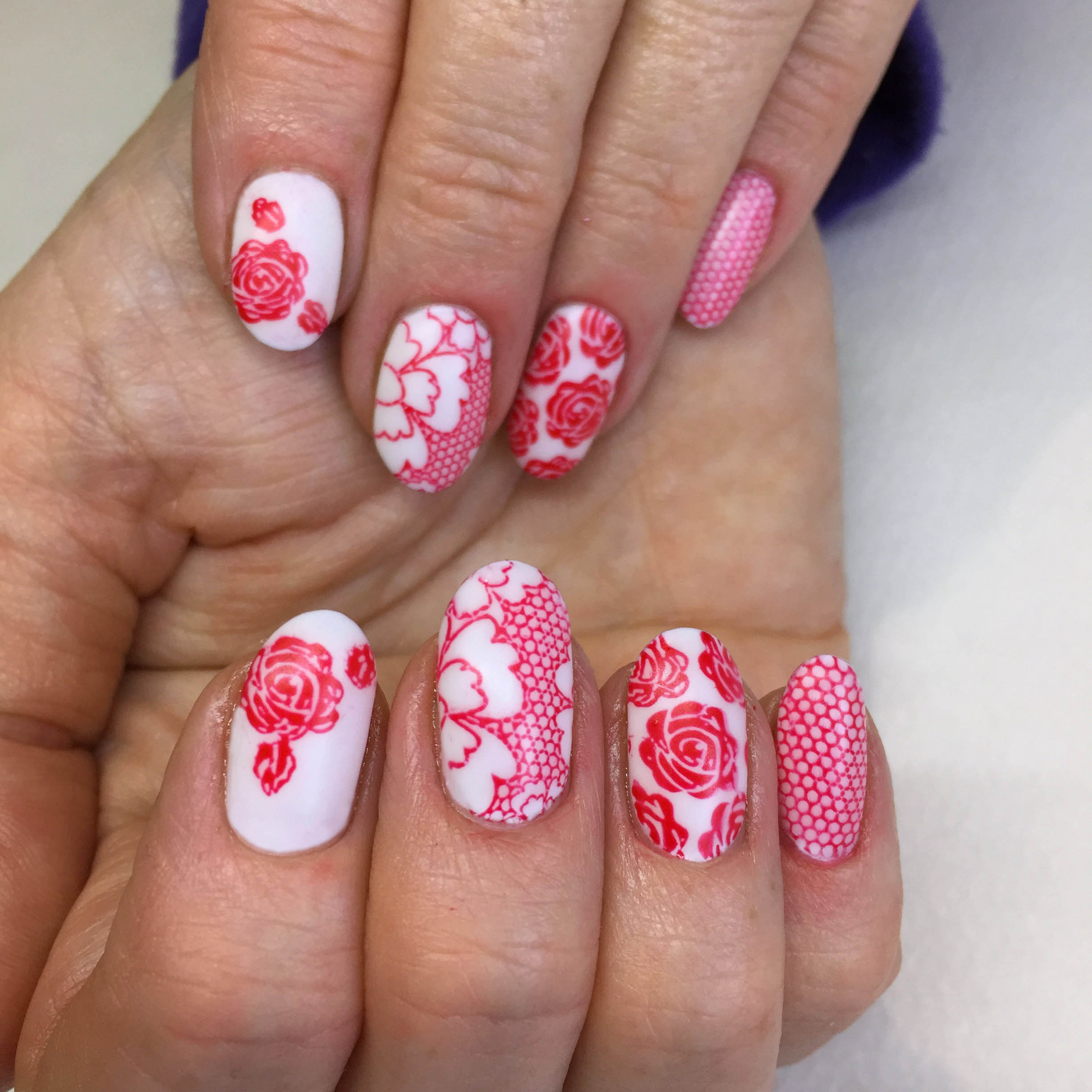 Matte Roses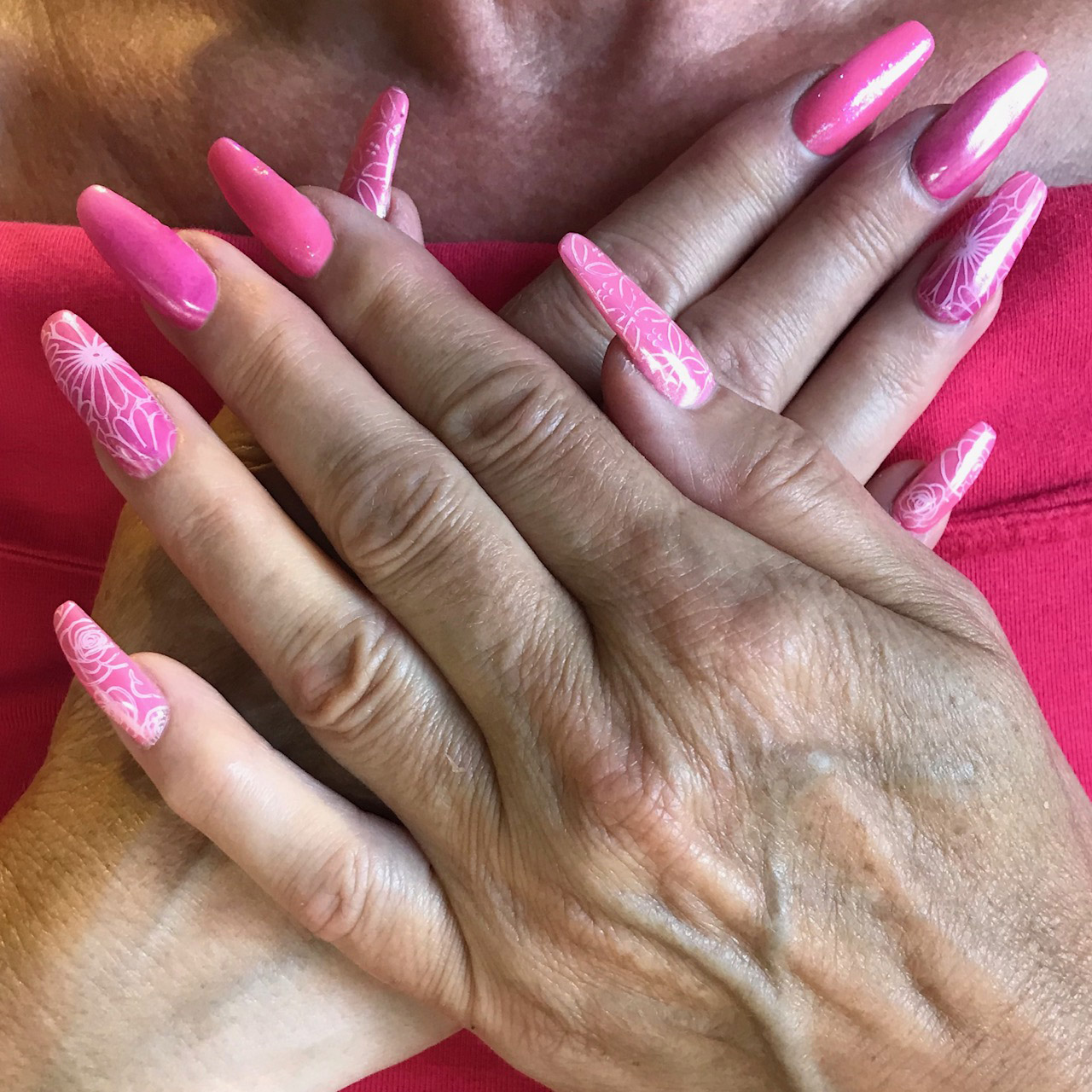 Pretty in Pink
Festive Blues
Winter Socks